published   September 10, 2015
PAGE TOPICS
Oh, Canada
Pagan Goddess Worship at Catholic Mass – Toronto
Heavyweight Father Thomas Rosica Threatens Lawsuit Against Blogger – Toronto
Priest Tweets 'STFU (SHUT THE F#*!K UP!)' To Cardinal Burke – Alberta
Gay Catholic Priest Calls Cardinal Burke a 'Clown' and a 'Drag Queen' – Ottawa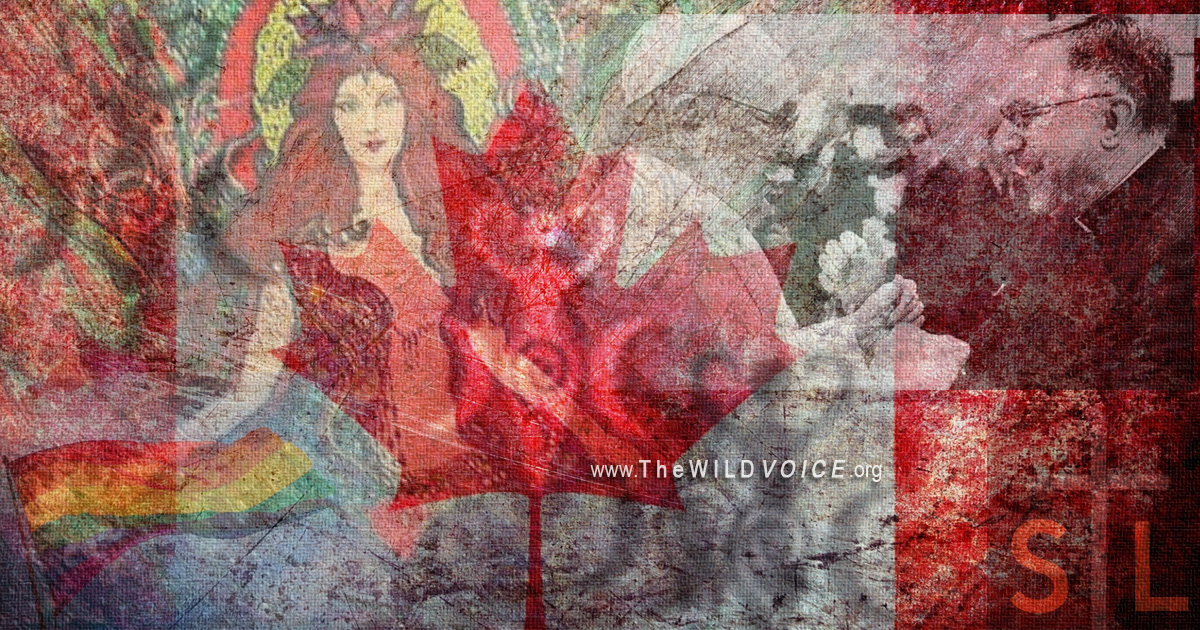 "Who is going to save our Church? Not our bishops, not our priests and religious. It is up to you, the people. You have the minds, the eyes, the ears to save the Church. Your mission is to see that your priests act like priests, your bishops, like bishops, and your religious act like religious."  ~  Venerable Archbishop Fulton Sheen

Important Note:  The purpose of this article is not to attack, insult, or slander any of the individuals or institutions named below.  It's objective is also not to meant to spread any kind of hatred or judgement towards any specific person, Archdiocese, or country whatsoever, but rather hopes to highlight important events and larger themes which give clues to the times we now live in and also raise valid questions about where our Church and our world is quickly headed.

Oh, Canada
Below are a few stories which have occurred in the Catholic Church within just one country in the past year under the reign of 'Pope Francis'.  The stories are not necessarily related but do serve as an easy way to demonstrate that something is wrong in our Church  – very wrong.  The problem is, of course, not with Canada, and this must again be emphasized for this could be most any country.  Rather, these isolated events are simply being used here to yet again reveal the bigger picture:  there is a growing pagan (new age) movement quickly taking firm hold within the Catholic Church and any attempt to expose or fight against it is met with a spirit of ruthless retribution.
You will see that since these stories have come to light, the parties mentioned below have by and large already apologized for, explained away, or bureaucratically dismissed them.  'Old news' they might say.  Our memories are short and those with ulterior motives know this very well.  We have itching ears and are too often concerned with 'what's new' or the 'story of the day' and not really all that interested in deeply examining what has already transpired or looking for patterns and connecting dots.  People propagating an agenda know all to well the motto 'this too shall pass' and rely quite heavily on the fickle and ever changing news cycle to get through any crisis or scandal.  They know you may be 'outraged' in the moment, but within just hours, maybe a few days, or sometimes a couple of weeks, you will soon enough forget.
Those of us at The WILD VOICE hope you might remember.

TORONTO: Pagan Goddess Worship at Catholic Mass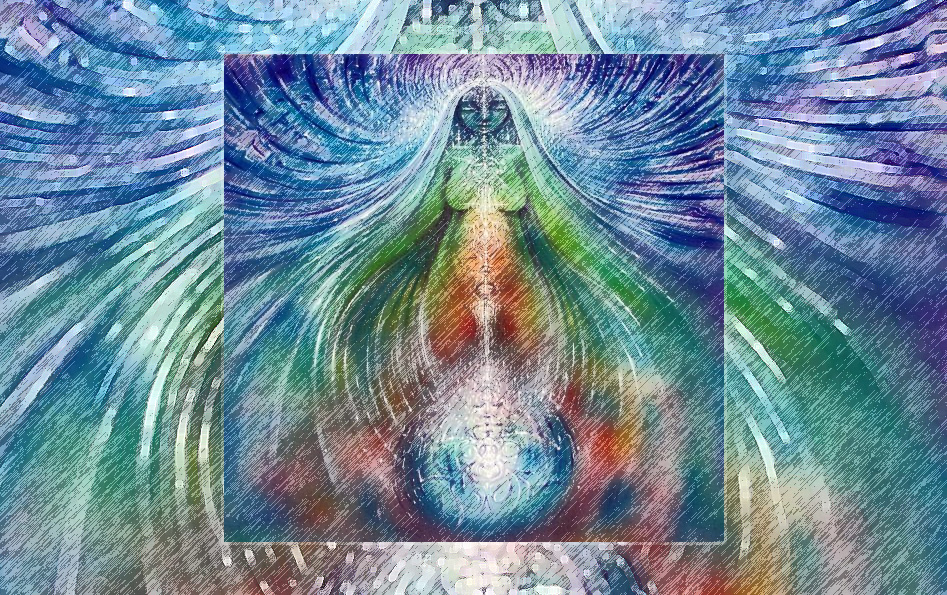 The Archdiocese of Toronto airs a weekly Mass each Sunday on CTV (Toronto) for those who are unable to make their way to a local Parish because of illness or limited abilities.  The July 19, 2015 televised Mass was concluded with a song called "O Beautiful Gaia" written by a new age feminist named Carolyn McDade.  You can watch this song at minute 27:30 in the video below uploaded to youtube by the Archdiocese of Toronto.

Gaia is a Greek Mother Goddess; creator and giver of birth to the Earth and all the Universe; the heavenly gods, the Titans, and the Giants. She spawned other gods from her union with Uranus (the sky) and Pontus (the sea).  In Roman pan-theology she is known as Terra.
Gaia is very popular in Neopagan thought and practice and often represents The Mother Goddess, or Great Goddess (Mother Earth, Mother Nature, or the Creatress of all life), a composite of various feminine deities from past and present world cultures, worshiped by modern Wicca and other Neopagans.
Gaia is also intricately interwoven within most all extremist environmentalism movements.  In fact, the term The Gaia Principle, coined by chemist James Lovelock in the 1970's, hypothesizes that organisms interact with inorganic matter to form a complex 'system' and leans heavily toward advancing the belief that the earth as a whole is actually a 'living mystical being'.  Hans Joachim Schellnhuber, Pope Francis adviser and appointee to the Pontifical Academy of Sciences, even partly subscribes to The Gaia Principle as evidenced in an article titled 'Earth system' analysis and the second Copernican revolution' (Nature, 1999). 
Composer Carolyn McDade the author of the 'O Beautiful Gaia' hymn describes herself and her work this way in her online autobiography:
"…My passion: freeing women's generative energies to act as social, planetary, cosmic beings on behalf of ourselves, one another, and the wellbeing of the whole. My ardent desire is that as a movement we nurture the myriad ways of creative expression as paths to deepen human consciousness, to envision a society worthy of this blessed Creation, to act in ways that are transformative…"
Some of her other songs include:  Serpent Song, In Memory of Her, Yuhnin-Ah, Call to Women, Creation of Peace, A Song of Woman, Hymn of Earth's Women, Song of Community, Somos Mujeres, Asikatali, Woman to Woman, and Hark for the Sun is Returning.

Here are the full lyrics of Carolyn McDade's hymn 'O Beautiful Gaia':
     O beautiful Gaia, O Gaia, calling us home,
     O beautiful Gaia, calling us on.
     Soil yielding its harvest, O Gaia, calling us home,
     Soil yielding its harvest, calling us on.
     O beautiful Gaia, O Gaia, calling us home,
     O beautiful Gaia, calling us on.
     Waves crashing on granite, O Gaia, calling us home.
     Waves crashing on granite, calling us on.
     O beautiful Gaia, O Gaia, calling us home,
     O beautiful Gaia, calling us on.
     Pine bending in windstorm, O Gaia, calling us home.
     Pine bending in windstorm, calling us on.
     O beautiful Gaia, O Gaia, calling us home,
     O beautiful Gaia, calling us on.
     Loon nesting in marshland, O Gaia, calling us home.
     Loon nesting in marshland, calling us on.
     O beautiful Gaia, O Gaia, calling us home,
     O beautiful Gaia, calling us on.
According to Vox Cantoris "The Chancellor for the Archdiocese of Toronto has indicated that the matter will be discussed with Monsignor Brad Massman, age 76 and retired Rector of St. Paul's Basilica, to ensure that, 'it does not happen again.'"
More importantly, why did this happen in the first place?  Could anyone read this story and honestly not make the almost too obvious connection with the aggressive 'Pope Francis' ecological agenda ?  Anyone?
We had hoped that The Archdiocese of Toronto would make an apology and some kind of reparation for daring to broadcast a Mass that ended with a song to pagan goddess Gaia in a follow-up episode, but, alas, the next televised Mass aired on CTV on July 19, 2015 and made no mention of the prior week's song to Goddess Gaia whatsoever.
For anyone in Toronto, you may reach His Eminence, Archbishop of Toronto, Thomas Cardinal Collins via email at [email protected]

For more on this story please see Catholic Churches Welcome Krishna and Gaia
TORONTO:  Heavyweight Father Thomas Rosica Threatens Blogger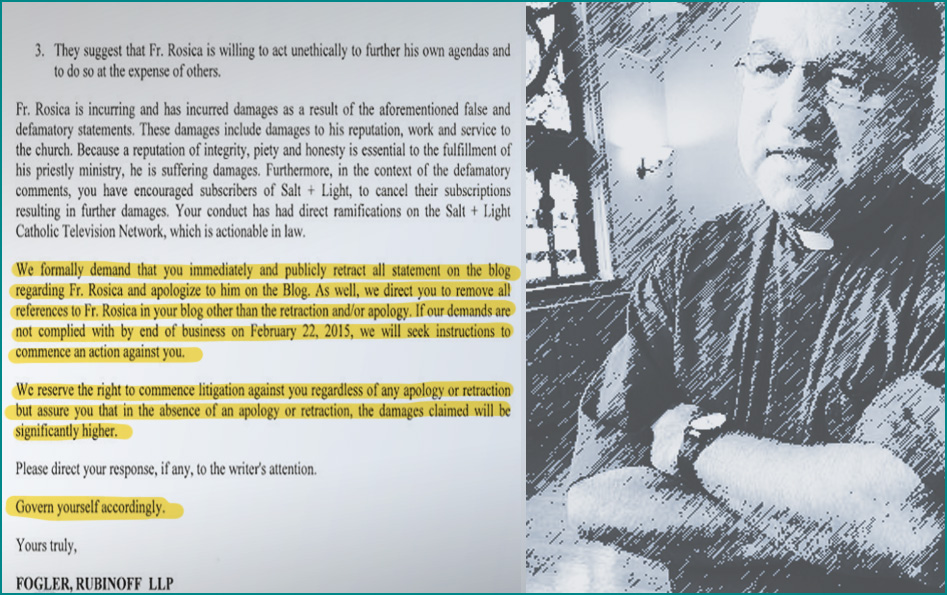 On February 17, 2015 Father Thomas Rosica sent a letter through Toronto-based law firm Fogler, Rubinoff LLP to an individual Canadian Catholic blogger named David Domet who runs the blogspot blog Vox Cantoris which has been critical of Father Rosica.  The lawyers demanded Mr. Domet remove all references to Father Rosica from his blog, issue a formal public apology and retraction, and noted it still retained the right to pursue damages even if he should comply with the demands.  Mr. Domet garnered some public outcry and even the support of Cardinal Burke by publishing the letter from the lawyers (which can be read in full here).  Father Rosica then issued a statement on March 4, 2015 claiming that it was never his intention to sue, but rather to issue a "cease and desist" letter and that he now considers the matter closed.
Father Thomas Rosica, CSB is a priest of the Congregation of St. Basil, the founding Chief Executive Officer of Salt and Light Television (producer of the film The Francis Effect), a very prolific author (writing several hundred articles and columns in numerous languages for various publications), media personality, and also serves as an English language assistant to the Holy See Press Office.  He has received significant awards from the Government of Italy, the State of Israel, Queen Elizabeth, a Papal Award, and an award from the John Carrol Society in Washington, DC.  Father Rosica serves on Boards of The University of St. Thomas, St. John Fisher College,  St. Thomas Aquinas College, and the Pontifical Jesuit Universities.  He has known Jorge Bergoglio for years and interviewed powerful Cardinals and high-level media figures such as Chris Wallace and George Stephanopoulos.
Yet, even with all of these accolades and accomplishments, it would seem that a small, independent blog with a modest Alexa rating must have troubled him enough to first issue a legal letter of intimidation and then after attracting negative attention because of his threats, use the opportunity of explaining and dismissing his actions against the very small blog to backhandedly accuse anyone that might dare criticize him as being representative of 'a black hole of vitriol, anger and profound sadness' and implying that said critics are indecent, without integrity, dishonest, and uncharitable (see the last paragraph of his statement on Salt and Light Media Foundation's website).

The story of David and Goliath naturally comes to mind.
ALBERTA:  Priest Tweets 'STFU (SHUT THE F#*!K UP!)' To Cardinal Burke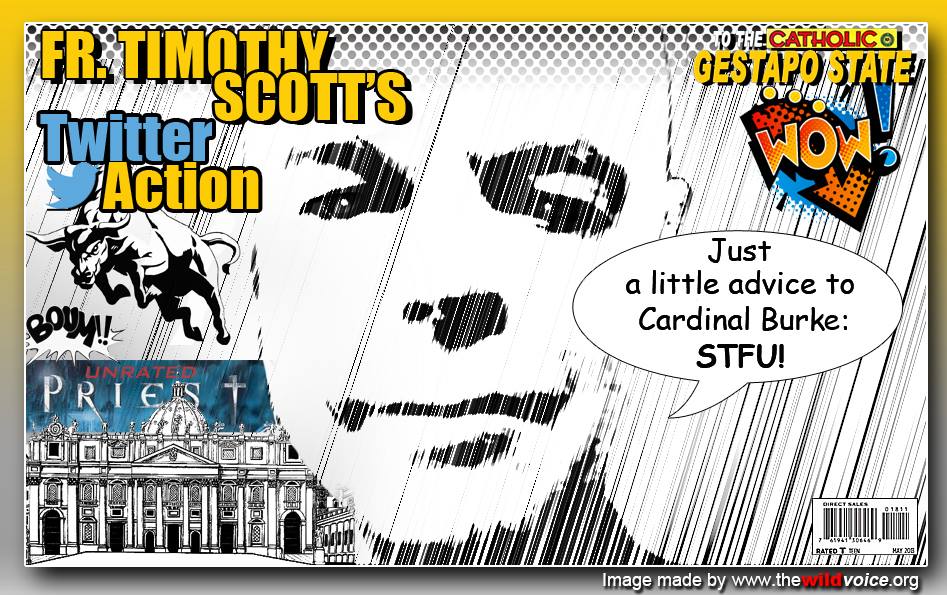 On February 7, 2015 Father Timothy Scott, a past president of St. Joseph's College in Edmonton, Alberta; member of the Basilian order's general council; former Media Spokesperson for the Basilian Fathers (Father Thomas Rosica's same order); Executive Director of the Canadian Religious Conference; delegate to Catholic-Lutheran Church-Canada dialogue; and member of the Theological Commission for the Canadian Religious Conference tweeted at Cardinal Raymond Burke "Just a little advice to #CardinalBurke STFU.".  For those unaware, the abbreviation STFU stands for 'Shut the F*ck Up'.  This angry and somewhat threatening tweet was apparently in response to Cardinal Burke's statement that he would have to "resist" 'Pope Francis' should he pursue the path of allowing Communion for divorced and "remarried" Catholics.
Father Scott later tweeted an apology stating "I apologize unreservedly for my rudeness. Thank you to all who have chastened me. Time for penance and a twitter timeout." and subsequently deleted his Twitter account.
OTTAWA:  Gay Catholic Priest Calls Cardinal a 'Clown' and a 'Drag Queen'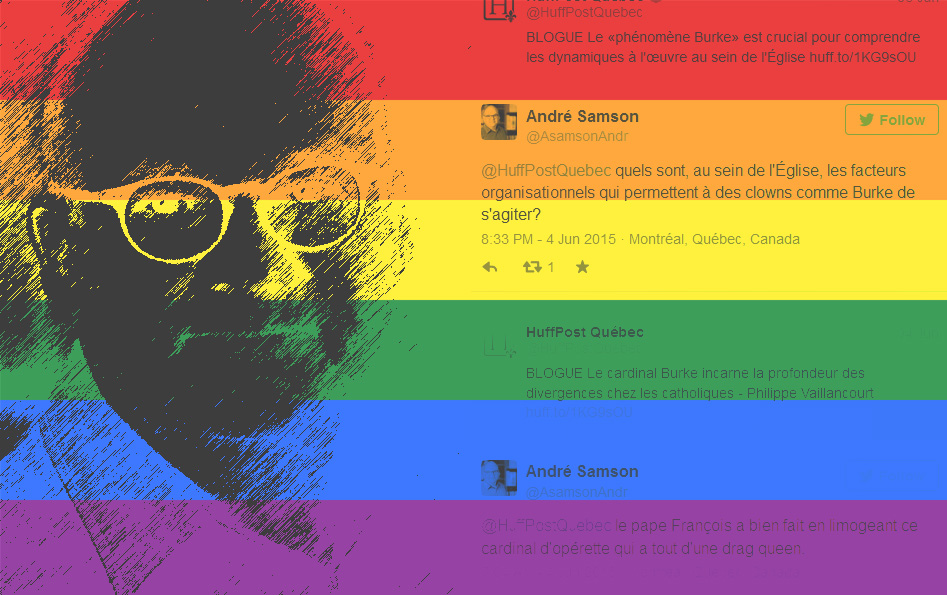 In June of 2015 Father Andre Samson, a Catholic priest in the Archdiocese of Ottawa and Faculty of Education professor at the University of Ottawa who is openly gay took to social media to denounce Cardinal Raymond Burke, apparently in support of False Prophet Pope Francis and upset by Cardinal Burke's too clear belief that homosexual behavior is sinful.  In an email letter to ICI Radio-Canada he stated of Cardinal Burke's visit to Canada: "…The resistance towards Pope Francis has regrouped themselves around this operetta cardinal who likes to disguise himself as a drag queen. I know well today's youth because I've taught at the University of Ottawa for the last sixteen years. I can affirm that Burke will have more success at Mado [a drag queen bar] than with the university students…".
Father Samson then tweeted to HuffPost Quebec and again called Cardinal Burke a 'drag queen' and also a 'clown'.
He didn't stop there.  Father Samson also gave an interview to Radio Ville-Marie where he accused Cardinal Burke of being 'violent' against homosexuals, saying "What he (Cardinal Burke) says against homosexuality, I find that violent." and went on to say this 'violence' not only targets homosexuals in the general population, but is also directed against homosexual priests and bishops.