– THIS IS A STILL DEVELOPING STORY AND WE ARE WORKING TO EITHER CONFIRM OR DENY IT'S AUTHENTICITY –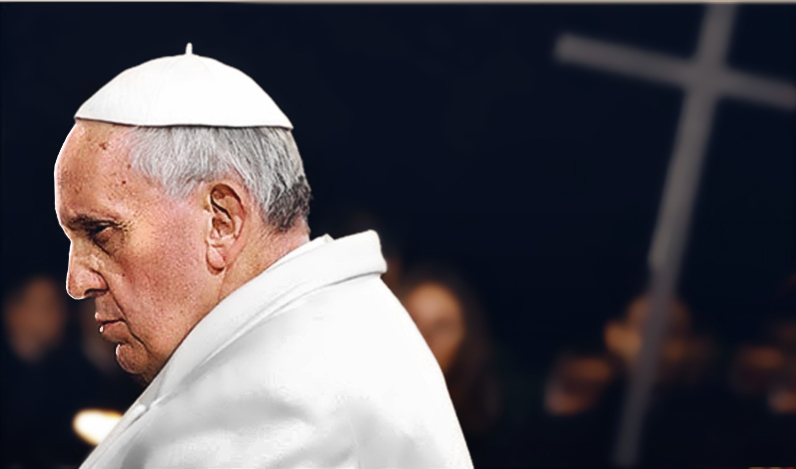 September 09, 2015 could be the day of a new beginning, of a new dawn and of a new day. The beginning of a dawn of a new day that will never see the light of God again.
The worst fears often do not come to materialize into our already dark world, but today the case might be different.
Indeed, it seems as if the words of Jorge Mario Bergoglio – in art, "pope francis" – have now substituted the Second Reading within the Sacrifice of the Holy Mass.
DEVELOPING STORY:
---

It is being reported that on September 9, during a Mass that took place in a small village in the Italian region of Marche, the Second Reading (which directly follows the "Responsorial Psalm") was announced with the following phrase:
"From the words of Pope Francis" (Dalle Parole di Papa Francesco).
After this, they proceeded by reading a section of one of his speeches at the end of which the response said:
"The word of the Church" (Parola della Chiesa).

After the strange utterance, the awkward silence of an uncomfortable congregation took place for a few instants to then be interrupted by the usual response "Thanks be to God" (Rendiamo grazie a Dio).
The church's location and name are still unknown. The event occurred following the evening procession of the statue of the Sorrowful Virgin Mary which was brought inside the church for the celebration of the Holy Eucharist.
If this event truly took place, it would represent a tragic fall for the already defective Novus Ordo Mass.
More information shall be released soon as we work to confirm this story and learn more details.